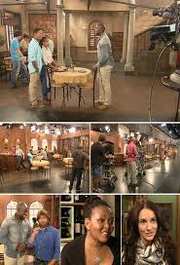 Oppiekoffie is the local coffee shop in die laan. Most evnts is held there.
The first owner was Francios but he does no longer appear in the story.
The seccond and current owner is Charmaine Meintjies.
Employees
Edit
Have worked there:
Kim Conradie
Pieter van Heerden
Bernard Jordaan
Currently working there:
Paulane
Danelle
Pages in category "Oppiekoffie employees"
This category contains only the following page.